Logan Staff Bios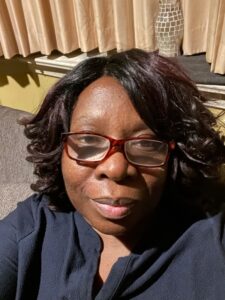 Doreen Anderson,Kindergarten Teacher
My name is Doreen Anderson and I am a Kindergarten teacher at James Logan Elementary School. I have been teaching at Logan for twenty years. In my spare time, I enjoy making clothing for myself and my loved ones.
---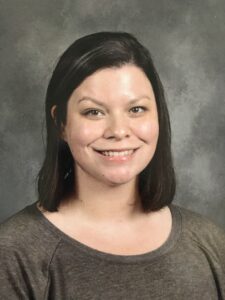 Airel Baer, 1st Grade Teacher, Room 207
I grew-up in Perkasie, PA. I graduated from Temple University with a Bachelor's Degree in Early Childhood Education and from Holy Family University with a Master's Degree in Education. I have been teaching first grade at Logan Elementary since 2015. When I'm not at school, I love to spend time with my husband and two children. We like to spend time playing outside, visiting with family, and watching movies together.
---
Janet Kelly Baffa 
Miss Jan holds a BS in Early Childhood Education from West Chester University and a MED in Reading from Temple University. This will be her 34th year teaching in the School District of Philadelphia and 5th year teaching PreK Head Start at James Logan! She looks forward to a great year!
---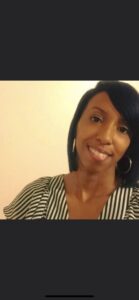 Syudah Biggs, Autistic Support Teacher 
My name is Syudah Biggs. I am an autistic support teacher at Logan Elementary. I have a true passion for teaching children with special needs. Helping each child progress in all areas of their development is a challenge that I am honored to accept daily.
---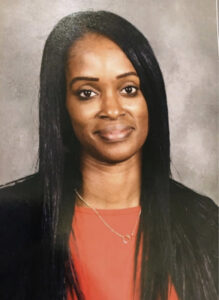 Kia Brady, Assistant Principal
Kia Juanita Brady was born and raised in Philadelphia. In 2003, Kia earned a Bachelor's Degree in Education from Temple University. In 2007, she earned a Master's Degree in the Art of Teaching  from Grand Canyon University. In 2021, she completed Eastern University's Principal Certification Program. The last three years she has worked as Dean of Students and School Based Teacher Leader for ELA K-3. The experiences gained from these various roles have afforded her the opportunity to help build teacher capacity in order to have a positive impact on student outcomes.
---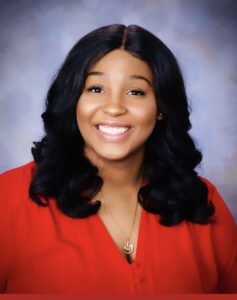 Breanna Caillot, 4th Grade Teacher, Room 306
Ms. Caillot is from New York City but has been living in Philadelphia for seven years. She graduated from Drexel and got her master's from Temple. This will be her second year as a teacher and she is super excited to teach 4th grade!
---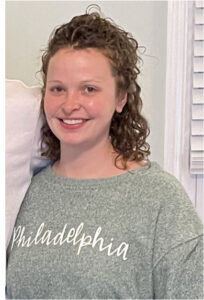 Kelly Burke, 1st Grade Teacher, Room 206
I have been a teacher in the School District of Philadelphia for eleven years. The 2022-2023 school year will be my tenth year as a first grade teacher at Logan.
I have been a first grade teacher for 11 years, this is my 10th year at Logan!
---
Shelby Coleman, Family Peer Specialist
I am the Family Peer Specialist here at Logan Elementary, my job is to provide assistance to support parents in engaging with needed services for their child. I also assist with the following task: The late desk, in the main office with parent support, work with the STEP Case Manager to host parent events at the school. Assist your Community Schools Coordinator with parent engagement initiatives Stay up to date with community events that would benefit students and families Assist with attendance initiatives in a supportive way Meeting with families who are struggling with attendance to determine and remove barriers to improved attendance.
---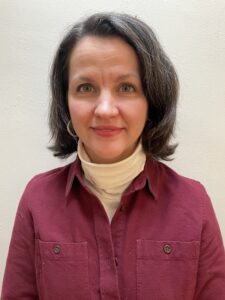 Cheyenne DeMulder, Speech Pathologist, Room 106
Cheyenne DeMulder is a Speech-Language Pathologist who facilitates the Speech-Language Intensive Program at Logan School. She has worked for the School District of Philadelphia since 2014 and lives in Mount Airy with her family, her pets, and an increasing number of house plants.
---
Shydia Edwards, Paraprofessional
Hi, my name is Ms.Edwards. I have been working for the SDP since 2016. I am a paraprofessional working along side teachers to assist elementary students with their academic and social goals.
---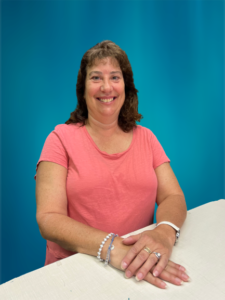 Rena Fine, Digital Literacy Teacher, 301
I have been teaching in Philadelphia for 25 years. This will be my 2nd year at Logan. I enjoy working with students and staff to bring out the full potential in everyone.
---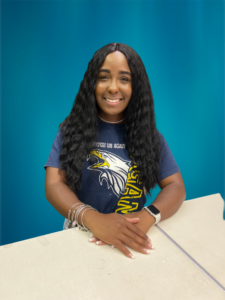 Marissa Freeman, 3rd Grade Teacher, 307
Hello, my name is Ms.Freeman! I was born and raised in Philadelphia and matriculated through the Philadelphia School District. I graduated from West Chester University with my Bachelors and Masters in Elementary and Special Education. I'm entering my 6th year as a Philly Educator. In my free time I like to sleep, eat, and shop.
---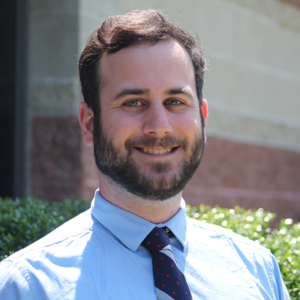 Matthew Grill, Principal
Having spent 15 years in education, Principal Grill earned his Bachelor's Degree in Elementary Education with a minor in Special Education from Temple University and has worked in parochial, charter, and public schools in and outside the Philadelphia region ever since.
Mr. Grill spent his teaching career working with students in grades 3 through 8 at various points serving as both a regular and special education teacher, department chair, and after school program director.  During his tenure as a teacher, he implemented a 1:1 computer initiative that resulted in vast improvement in Reading test scores and, in 2012, he won the Voices of Inspiration Award for Teaching for all non-public schools in Montgomery County.
After spending years in the classroom teaching, Mr. Grill earned his Masters' Degree from Gwynedd University securing his certification as a Supervisor of Curriculum, Instruction, and Assessment while simultaneously earning his Principal's Certification through the PhillyPlus Program.  After obtaining these degrees, Mr. Grill has spent the last seven years as an assistant principal and principal all in Philadelphia schools.  Mr. Grill is excited to begin his 2nd year leading at Logan and knows that his vision for ensuring all students learn grade level content in a caring and loving environment will come to fruition with the unwavering support of his team of amazing teachers and supportive families.
It is Principal Grill's hope that you will join him in ensuring we continue the high expectations for academic excellence at James Logan Elementary that has been the focus at Logan long before his tenure.  It is also his hope that we will continue to provide students with the opportunities they deserve to be college or career ready long after their time at Logan Elementary.
---
Nicole Guessford, STEP Clinical Coordinator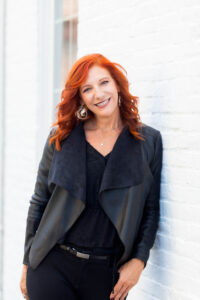 I have been the STEP Clinical Coordinator at Logan School since 2018. In Logan, I supervise the STEP Program and STEP team. I support the staff in the classrooms, and work with students in the individual and group setting. I have a passion for working with children and families. I have been in Mental Health in varying roles as a Clinical Therapist for over 25 years, and have been in the School setting as a School Social Worker for 20 years. I feel like the school setting allows me to make the biggest impact because I am able to work with the teachers, students, families and outside agencies together to promote changes that help the whole child, academically, socially and emotionally. I work with students from a trauma-informed and strengths – based lens and one of my strengths is turning something that seems negative into something positive. In my spare time, I enjoy spending time with my 3 children who are 9, 13, and 16 years old and our dog. I also Coach a USA Volleyball team and do family and wedding photography. I love to cook, play volleyball and do boxing. The beach is my favorite place to be!
---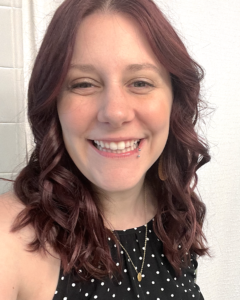 Meghan Hench, Counselor
Hi! My name is Meghan Hench and I'm so excited to be joining the Logan School team as the School Counselor! I look forward to getting to know all the students, families, and community, in order to help support their social and emotional needs, so students' academic growth can soar. As a recent graduate of Temple, and a former teacher in Philadelphia, I understand how important it is to meet every child where they are so they can be their best selves. I currently live in South Philly with my husband, love to cook and garden, and love my dog and cat even more!
---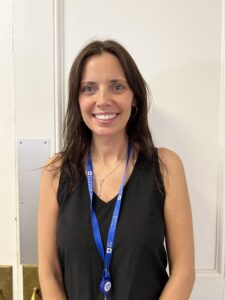 Charity Hendrickson, Learning Support Teacher
Hi, I am a Learning Support teacher at Logan.  I have been teaching for 20+ years.  I have a M.Ed and I'm a Wilson Reading Specialist. I am excited to be a part of the Logan family.   I love the beach; it is the place I go to regroup.  There is something about sitting on the sand and listening to the ocean waves that brings such calm to me.  I also love to collect heart shaped rocks.
---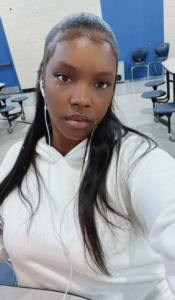 Jaya Huger, Secretary
I am Jaya Huger and I am the new secretary here at Logan!  I am the loving mother of 3 children.  To know me is to love me!  I love turning frowns upside down.  I am a social butterfly and a jack of all trades!
---
Chauncey Huggins, Paraprofessional
I have worked with Autistic Support children for the past 10 years. I will say it has been a tremendous blessing being able to be a part of something so great as helping to change the lives of children each and everyday and see them grow into some phenomenal young adults. James Logan Elementary School has a dynamic team of people working hard to ensure that the children who come to Logan School to be educated reach their highest potential.
---
Chiquita Jackson, Special Education Assistant 
My name is Ms.Jackson I have worked at James Logan Elementary for 10 years. I am a Special Education Assistant and I love my job and the kids .
---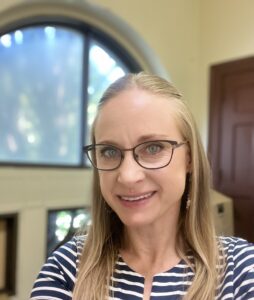 Elizabeth Jones, School Psychologist
I have been working as a school psychologist in the School District of Philadelphia since 2010.  Before earning a school psychology degree from Eastern University, I graduated from Gettysburg College with a bachelor's degree in psychology and education. My masters in counseling psychology from Chestnut Hill College allowed me to do play therapy with children and work in the drug and alcohol treatment field before I found my place as a school psychologist. I am a CASA Philadelphia volunteer and held a position on the Lower Merion PAGE board. I hope to restart gifted advocacy by establishing a Philadelphia PAGE chapter. For fun I row on a dragon boat team, play squash and love sushi. My husband and I share two teenagers and two spoiled cats.
---
Danielle Key, Paraprofessional
I love working with Autistic Support students. The students bring out the best in me. Working with this population of students has been very special and I enjoy what I do.
---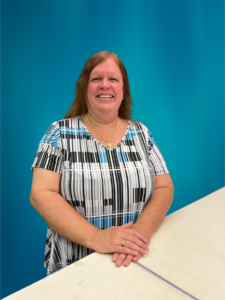 Kathleen Kramer, Kindergarten Teacher,205
I have been teaching Kindergarten at James Logan for 25 years! I have been fortunate to teach siblings, as well as children of former students. When I am not at school, I enjoy spending time with my husband and pets, AKA "kids with fur."
---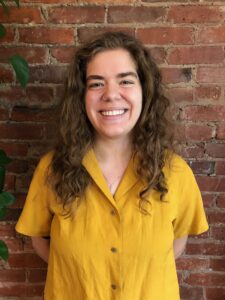 Jillian Lacey, Art Teacher, Room B3
Born and raised in Minnesota, Ms. Lacey is excited and honored to begin her career as an art educator at James Logan Elementary! After graduating with a Bachelor of Fine Arts in 2017, Ms. Lacey served two years as an ArtistYear Fellow at Franklin Learning Center where she discovered the transformative and necessary role of the visual arts in students' academic and personal lives. In June 2022, Ms. Lacey earned a Masters in Curriculum and Instruction from the University of Minnesota. Outside of school, Ms. Lacey enjoys cooking and viewing the endless art around Philadelphia. Ms. Lacey is looking forward to meeting the Logan community and making art together!
---
Carla Leslie-Davis, Autistic support
I'm a Special Education Assistant working in Autistic support. I have been with the school district for 9 years.
---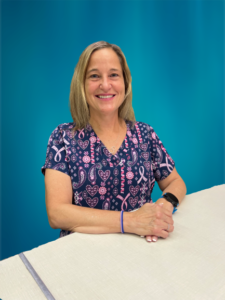 Susan McGarry, Nurse, Room 204
I have been a Registered Nurse for 34 years and have worked in The School District of Philadelphia for the past 25 years. I consider Logan school my second home, as I have spent the past 22 years here. Although it makes me feel super old, I enjoy seeing children of former students now starting at Logan.
---
Paulette Mobley, 5th Grade Teacher, Room 313
Ms. Mobley joined the James Logan School staff in 2011 as a 6th grade teacher. She has taught 5th grade English Language Arts (ELA) and Social Studies since 2013. She has high expectations for all of her students and she hopes to inspire each of them to become lifelong learners.
---
Meghan Oppenheimer, SPECM, Room 310
I have been teaching and supporting the Special Education team at Logan for 15 years. I have a wonderful and supportive husband and we're blessed with two beautiful daughters Emmie and Maddie. When I'm not teaching we love going to the beach, reading books, and going on adventures and finding new places.
---
Carrie Pacini, 4th Grade Teacher, Room 308
Ms. Pacini knows that her students are bound to be successful at whatever they set their minds to. This will be her 11th year teaching and her 6th year teaching fourth grade. Ms. Pacini earned her Bachelor's Degree in Elementary Education from Penn State and a Master's Degree in Reading Education from East Carolina University. She received her National Board Certification in 2018. In her spare time, Ms. Pacini loves to read, travel, run, and spend time with her son and two dogs.
---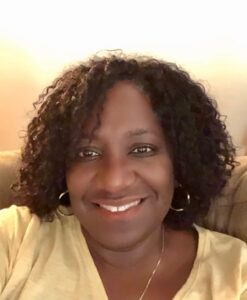 Talena Payton-Walker, Autistic Support, Room 104
I have a Masters Degree in Special Education from Arcadia University. I have worked for the School District of Philadelphia for 20 years as a Special Education Teacher. I currently teach Autistic Support at Logan Elementary.
---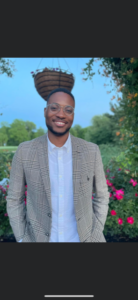 Eli Prosper, Community School's Coordinator
Hello, my name is Eli Prosper and I have served in education for 6 years! I began my service as an Americorps member for City Year Philadelphia, where I learned the complexities of what it means to work in education. Following my service, I joined Playworks as a Site Coordinator, where I learned how to be a playful professional – advocating for growth in social and emotional skills in several schools. After Playworks I served as a Manager for City Year, leading young adults in the same role I once was in. Now I continue to serve Philadelphia as a Community Schools Coordinator! I look forward to meeting you and connecting.
---
Carmen Rodrigues , 2nd Grade Teacher, Room 209
Greetings Everyone! My name is Carmen Rodrigues, and I have had the privilege of being a member of the Logan School Family since 1998. I am certified to teach Early Childhood and Elementary Education and have taught grades two through five during my teacher career. My goal as an educator is to teach the "whole" child in a welcoming , caring, nurturing, and inspiring environment that fosters a love for learning and all students striving for excellence.
---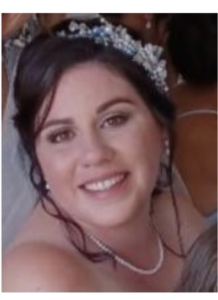 Angela Sietz, Pre-Kindergarten Teacher
My name is Angela Seitz and I am the pre-k teacher at Logan Elementary school. I graduated from Temple University and I have taught pre-k with the School District of Philadelphia for 5 years! I am a mom and I have two children. My son is 5 years old and my daughter is 2 years old! In my spare time I love to watch and play sports. My favorite teams are 76ers, Eagles, Phillies, Flyers, and Temple. Cooking is another hobby that I enjoy doing on my spare time. I look forward to working with everyone this school year!
---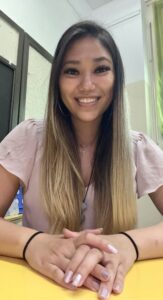 Odile Ta, 3rd Grade Teacher,  Room 305
I am Vietnamese American, born and raised in Southwest Philly. I received a bachelor's degree in Elementary and Special Education followed by a master's degree in TESOL. I started my time at Logan 6+ years ago as a student teacher and it became my second home ever since! As an educator, I strive to foster cultural awareness in my classroom and promote understanding and appreciation for diversity. My students know me as a stickler for "using your words" and effective communication.
---
Davonja Thomas, Case Manager, Room 303
As Logan's Case Manager, I am here to provide help and advocate for our families in need of social, medical, or psychological support.
---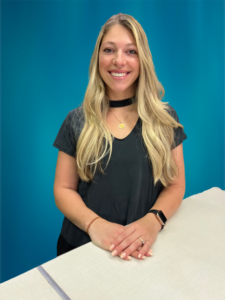 Christina Vessels, Learning Support, Room 310
I started teaching at Logan over 6 years ago as a student teacher and never left! I am a graduate of La Salle University and Arcadia University. I hold certifications in Elementary Education, Special Education, and Reading Education. When I am not teaching, I love to hang out with my family, which includes my husband, daughter, and my dog. We love to travel to new places, relax on the beach, go for hikes, and watch our Philadelphia sports teams together!
---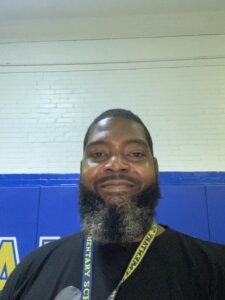 Tom Walter, Health/P.E. Teacher, Gym
James Logan Elementary is a safe learning environment that has a family atmosphere.
---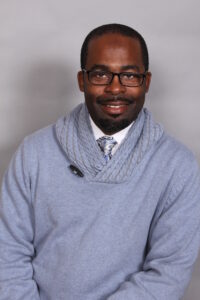 Richard Washington, Climate Manager, Room 1041
Richard Washington was born and raised in Philadelphia. Through his work with the Human Relations Council at George Washington High School, where he graduated, he was recommended by several schools, community groups, churches and other organizations to speak on issues regarding diversity, conflict resolution and leadership. As he pursued his career in Communications at Temple University, he worked as an independent training consultant for Fellowship Farm in Pottstown, PA and became their lead facilitator. Mr. Washington continued to run his own business to be a full time father, as he wanted to give his firstborn all the attention she could have. Later, Mr. Washington was hired as an English teacher with one of the leading providers of alternative education in the country while obtaining his Masters in Education.
He also taught Spanish and within his first two years with the organization was promoted to the management team. During his tenure, he acquired two Master's degrees in Education, led the company's school assist team in Charleston, South Carolina and Pittsburgh, PA and later became one of four principals in the Philadelphia credit recovery schools. After being offered to lead an alternative school in Florida, he declined to stay in Philadelphia and became a Community School Coordinator at Logan Elementary in the 1st cohort of Philadelphia community schools.
Three years later Mr. Washington accepted the role of Climate Manager in the same school where he currently is noted as helping to create a safer and community friendly school environment. He is the founder of Bringing Everybody Together (BET), a local community organization serving youth and families, a strong believer of extended family, an active church musician, a proud father of one and a committed and devoted advocate for youth and families. As he continues to network and acquire contracts for professional and personal development through Training 4 All, LLC, he finds a way to serve the community in which he lives as a resource, mentor and advocate for positive and productive community service.
---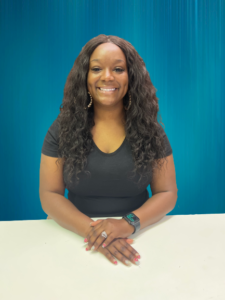 Morgan Washington-Leslie, School Based Teacher Leaders, Room 302
Greetings! My name is Morgan Washington-Leslie. I was born and raised in West Philadelphia and graduated from the Philadelphia School District. I attended Millersville University and St. Joseph's University where I obtained my Bachelors and Masters degrees. I've been at Logan for 5 years as a 4th grade educator. I am excited to enter my 6th year as the Math School Based Teacher Leader.
---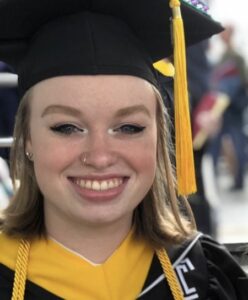 Sara Webber, 5th Grade Teacher, Room 311
My name is Ms. Webber and I am so excited to become a
5th grade teacher at Logan this year! We are going to have a
lot of fun and learn a lot! I hope to get to know all of you
throughout the rest of the year. Want to know a little more
about me? Here are some facts you might be interested to
learn!
Hometown: Lawrenceville, New Jersey
College: Temple University
Favorite Activity: Drawing and Reading
I am looking forward to teaching here at Logan and getting
to know all our 5th grade students this year!
Sincerely,
Ms. Webber
---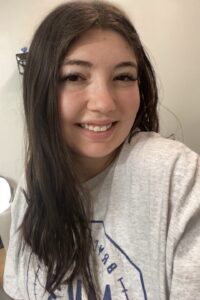 Casey Wischusen, 2nd Grade Teacher, Room 207
Casey Wischusen, La Salle University class of 2021 joined the Logan community in the 2021-2022 school year. She enjoys reading, doing yoga, and snuggling with her cat and dog in her free time!