Our Mission
The staff of James Logan Elementary School will provide a safe, nurturing environment where all students feel loved! We will promote academic excellence and maintain high expectations for all students. We will prepare our students for college and careers. We will foster a positive school climate which respects and values diversity.
---
Welcome Back!
Please note that school begins on August 31, 2021 for students in grades preK – 12 . Our school's revised start and end time is the following: 9:00 AM – 3:39 PM.
Important Note for Kindergarten Schedule Only:  First Five Days of School
To start the 2021-2022 school year, the first five days of school (August 31, Sept. 1, 2, 3 and 8) will be half days for Kindergarten students. This schedule will allow teachers to conduct interviews and support registrations in the afternoons during that first week of school.
Welcome Letters & Supplies List for 2021-2022 School Year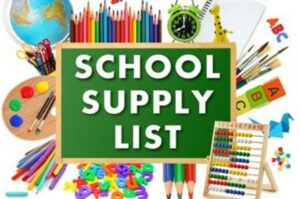 Title 1 Logan Parent and Family Engagement Policy  2021-22